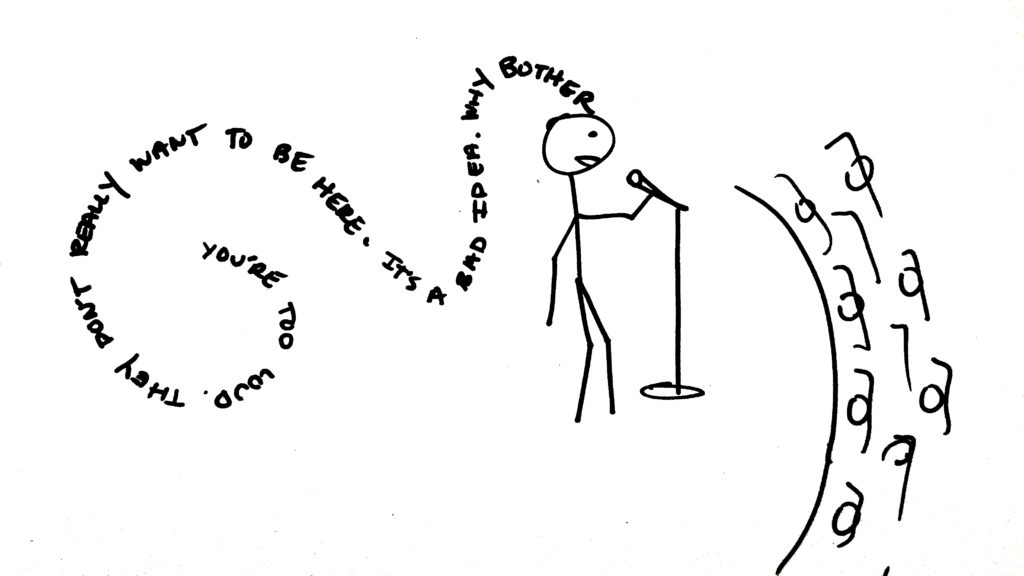 How does your shame masquerade as self-preservation?
Intellectually we understand shame and we talk about it a lot as a culture. But most of us don't know what it sounds like in our own head or feels like in our own body. We haven't gotten intimate with the intricate, manipulative and subtle ways we shame ourselves.
I can tell you right now that shame is what is making it hard to sit down and write this post. There's an almost inaudible voice in my head that creates a paralysis in my body that then results in a depression-like malaise that takes all wind out of my sails. This can last for days. The inspiration to share my insights with the world dies. The infinite, creative source that fuels my work becomes inaccessible. I shut down.
Where does this particular shame come from? It comes from a deeply rooted belief that I will be persecuted for sharing my truth with full authenticity. Yes, there's a childhood experience associated with this one (not to mention a timeless feminine storyline). There is a primal fear that I will be destroyed, and my shame chimes in to say "you really have nothing important to say" in order to protect me from a perceived death threat.
My ability to recognize the origins of that feeling, and not just chalk it up to being "blocked" or having some incurable mental affliction is what allows me to sit down and write anyway. I can move through it because I am able to turn up the volume on the inner monologue of my shame-based operating system and transform it into a productive, empowered dialogue.
What Does Your Shame Sound Like?
Every single client I've coached or consulted with carries some version of the voice of shame related to their work. From CEOs to PhDs to awakened and centered beings, they all say similar things:
I don't have the credentials to do that.
I can't do that; they'll think I'm nuts.
I don't have enough years of experience.
I feel like a fraud; what if they find out?
Who am I to____?
Shame is a unique inner experience. It draws from the holes in your own sense of self-worth. It feeds on the fact that most of us do not know that worthiness is inherent, that our value is built in and not dependent on external factors. But it's true: your humanity alone makes you worthy.
Turn It Up
In order to overcome resistance and paralysis in our projects and our work endeavors, we must first start to hear our inner voice of shame. We must get to know and understand that voice so we can begin to liberate ourselves from its restraints.
How do we know when our shame is taking over our operating system? Resistance is a good indicator. What is stopping you from acting on inspiration, shipping a project, announcing a new idea, having a tough conversation, asking for more money? Investigate that fear all the way down to a place that hits on your worth or value. What is the narrative? When did it begin? How old were you? What must you believe about yourself in order to let that force stop you?
Here are some ways shame speaks to us; some of this might sound familiar:
I'm too much. I'm not enough.
Was I too loud at that party? I talked too much.
I have nothing of value to say, I shouldn't be here.
They are more interesting than I am.
I can't do that or have that.
I can't pull that off.
And remember – where there is guilt, comparison or judgement, there is shame.
Who Are You NOT To?
Shame is associated with honesty and truth. If you are being called to service on a certain path, then that is the most truthful journey you can take. This is the part you are here to play in elevating the human experience – and it need not be "grand".
And our shame response is, "who am I to do that?" Paraphrasing A Course In Miracles, who are you not to answer that call?
Vulnerability as a Superpower
But if you are truthful, you are also vulnerable. We are never going to be comfortable when we risk. We must make that fear our oldest friend, because we will never thwart discomfort when we are pushing beyond the box assigned to us by society, our family, our communities, our industries, or our friends.
Acknowledge, right now, how much you dare and achieve already. Even with that inner shame often hijacking the controls, you show up and do so much. Imagine how much brighter and freer you could be in your accomplishments by engaging that voice in mindful conversation.
Engaging shameful thoughts in compassionate conversation gives us the wisdom to know that although it is here, it is not going to take over and drive.